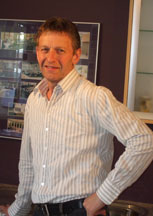 Quality
- established in August of 1974, Lummis Joinery continues to serve Wellington customers with the very best in residential and business joinery services.
Service
- by combining the best styles, designs, materials and techniques with world-class craftsmanship and highly personalized service, we will transform any home or business into a true work of art.
Style
- whether you're looking for the latest contemporary design, a classic period design, or just a replica of something you saw in a book or magazine, we have the experience and expertise to pull the job off without a hitch.
Price
- we consistently focus on providing you with the very best quality and functionality at an extremely attractive price.
With Lummis Joinery, you get exactly what you're looking for without any surprises.